The 2018 Road Show has concluded. Stay tuned for details about our next Road Show in 2020. Be sure to browse our Road Show gallery (below) and read up on all the details of yet another fabulous Path Less Traveled event.
Opening Reception with Hal Stearns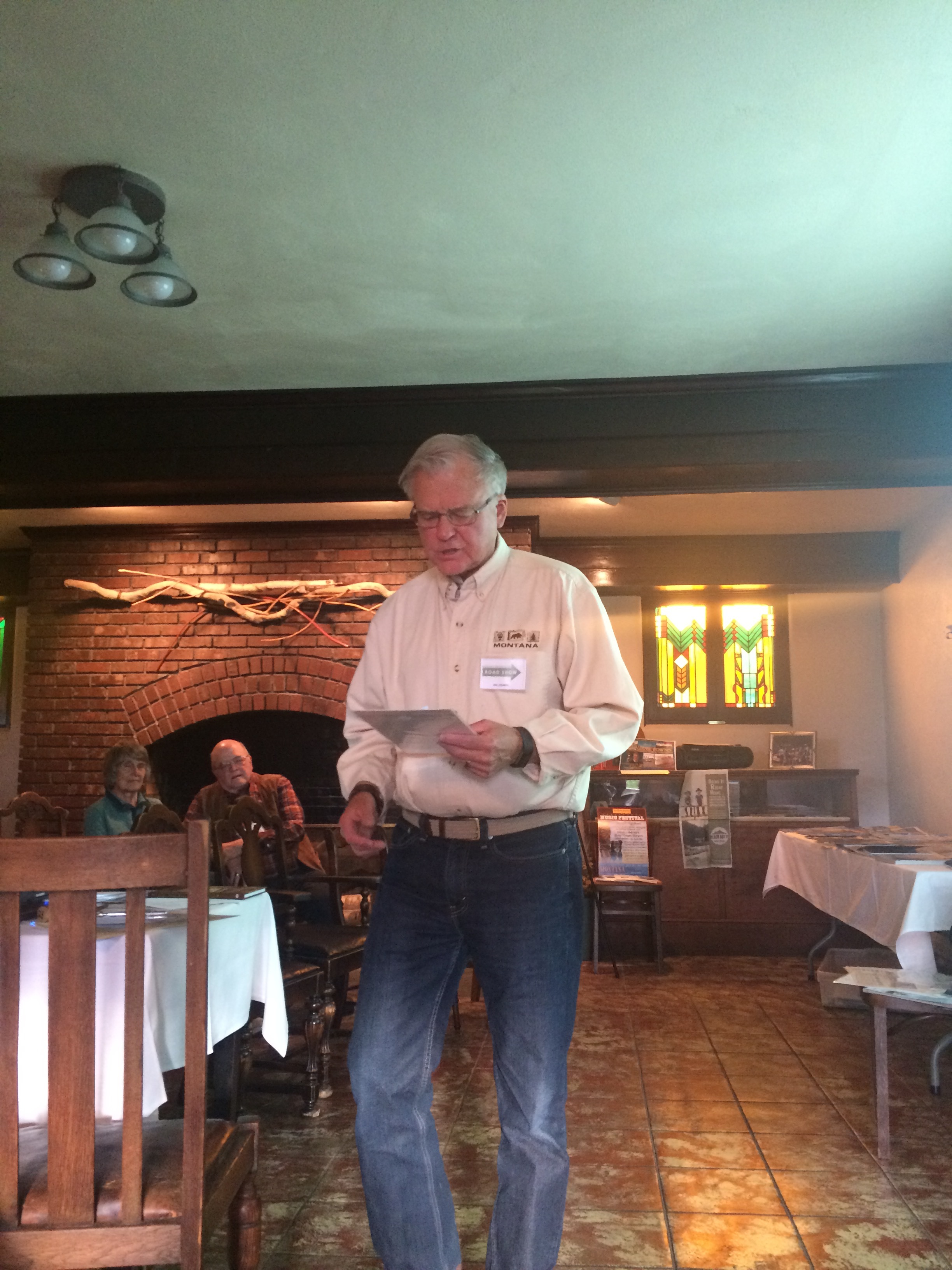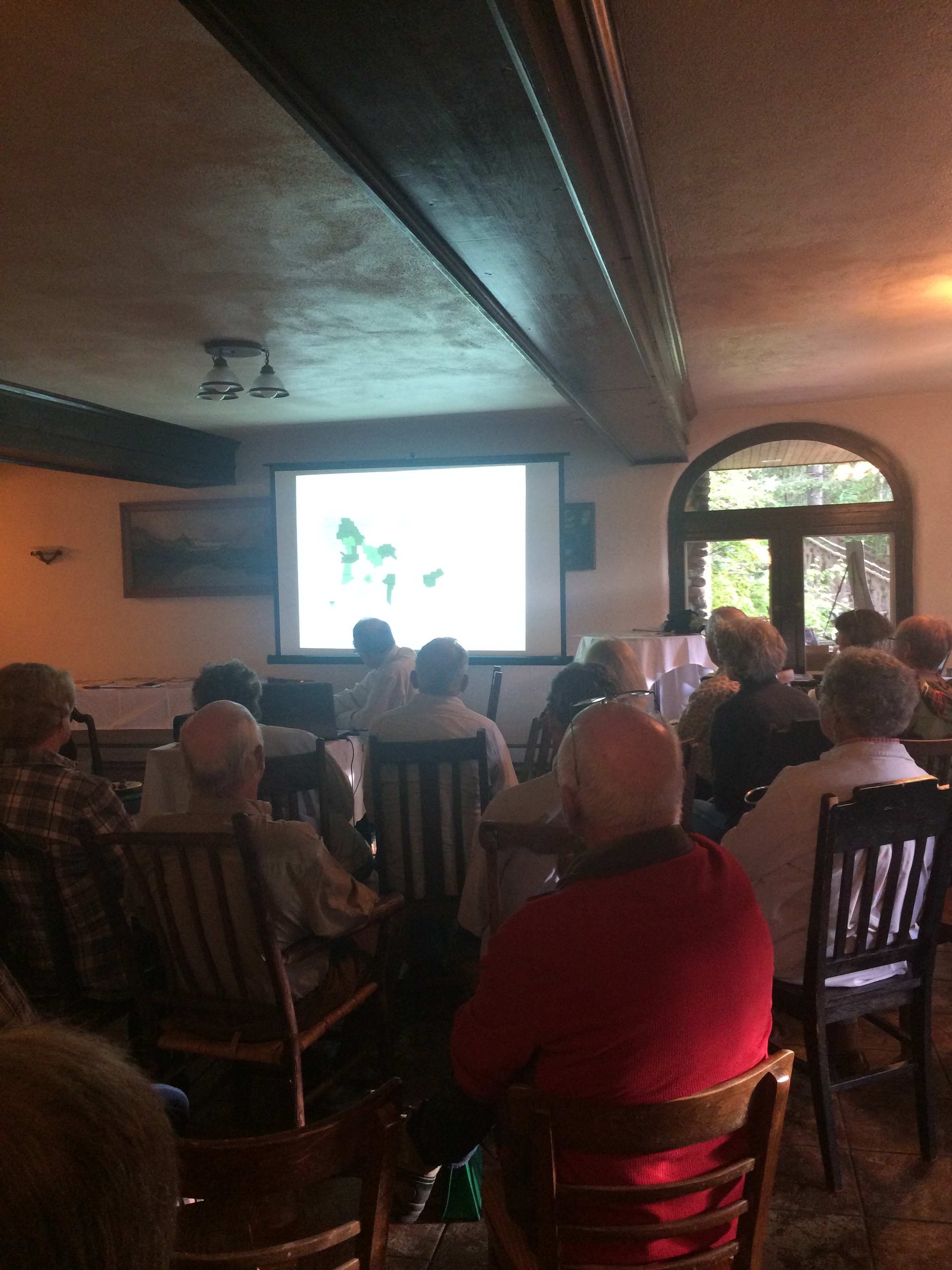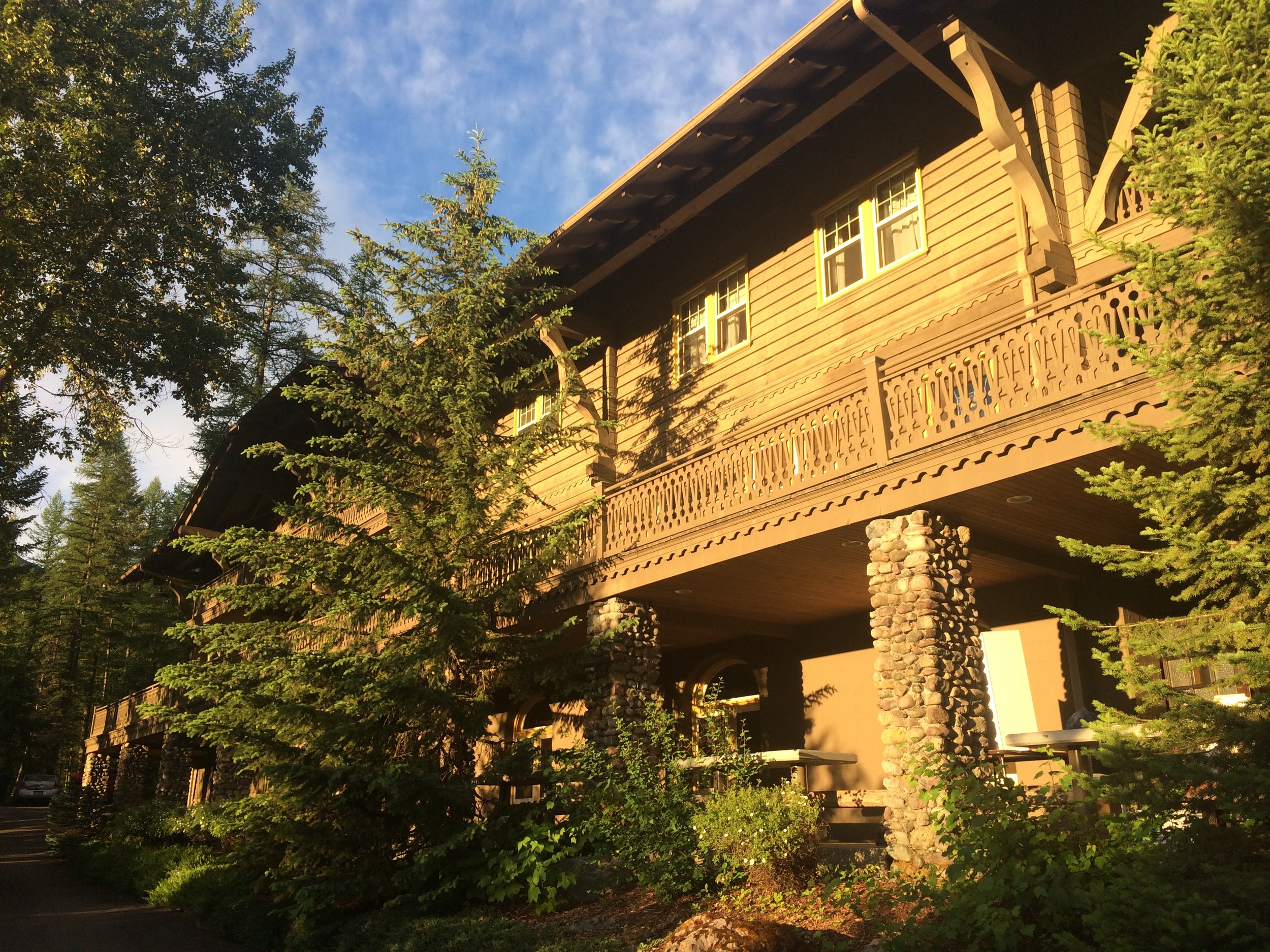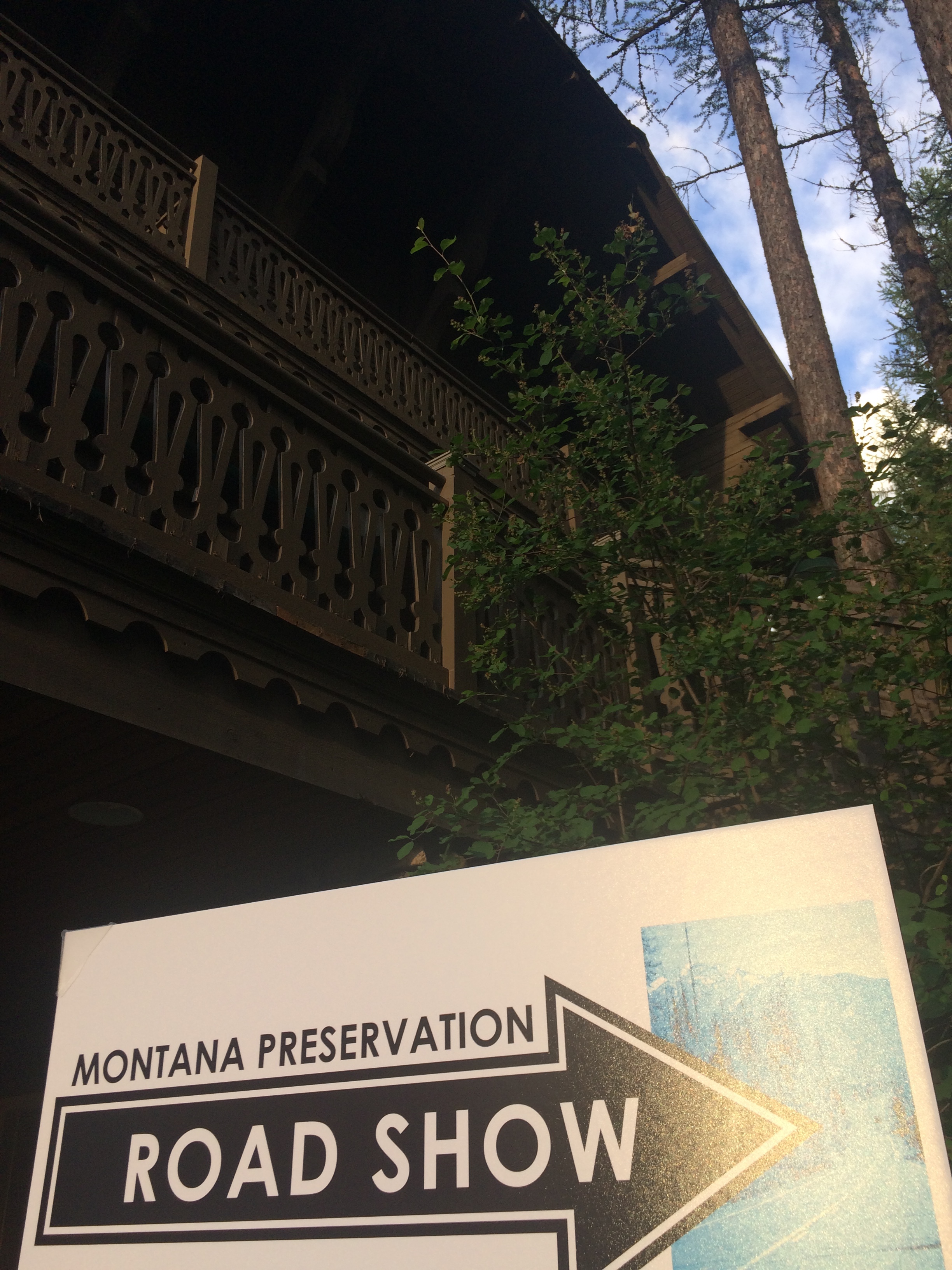 The History and Future of Sperry Chalet with Tom Beaudette, Deirdre Shaw, and Jeff Mow,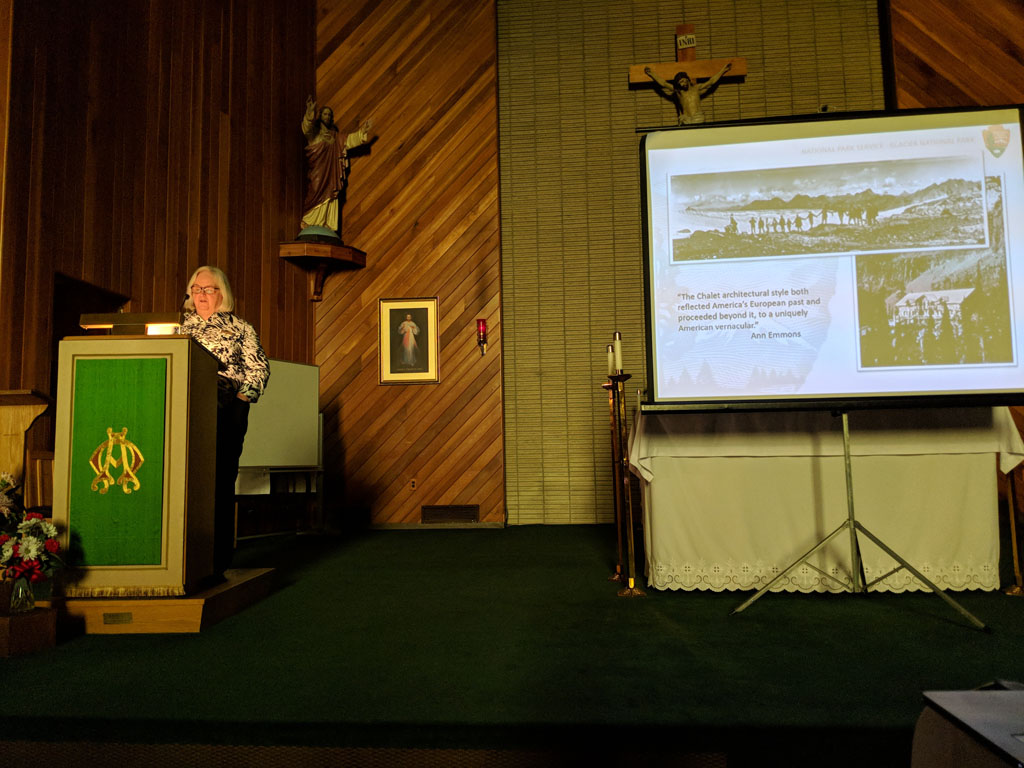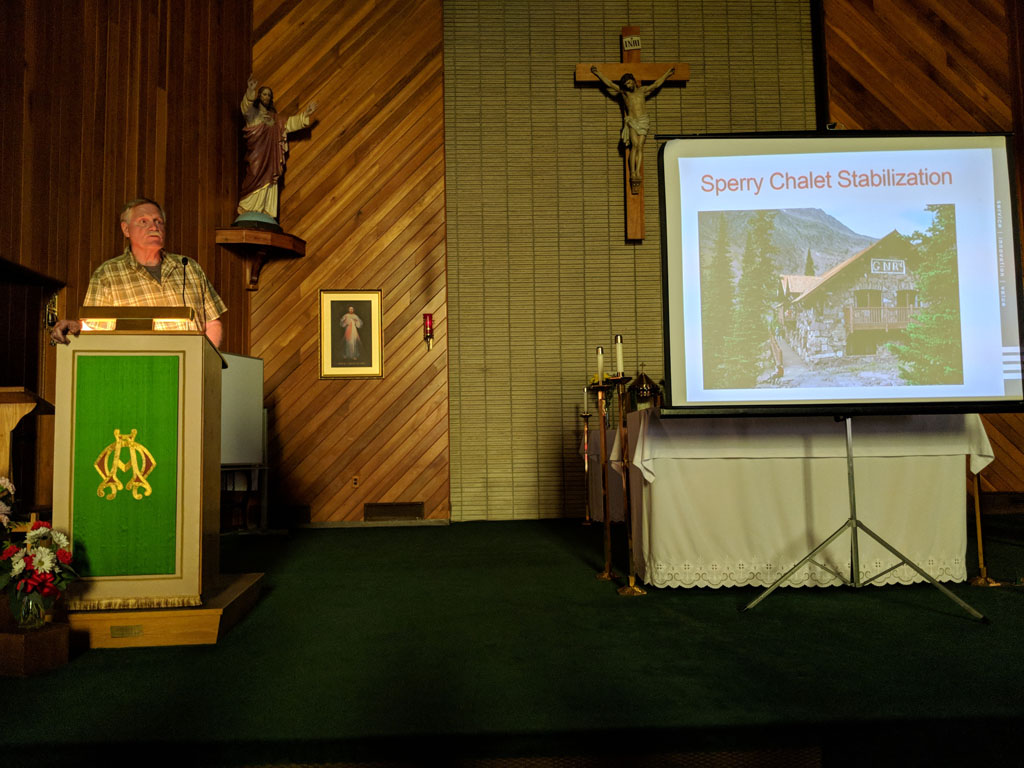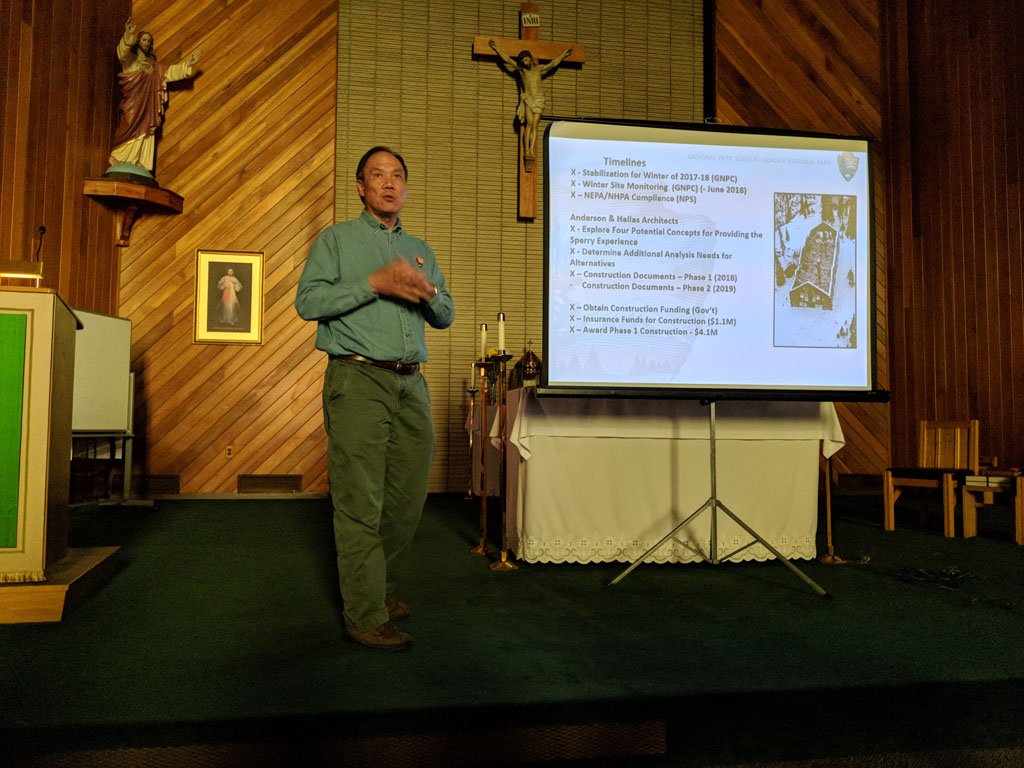 MPA in partnership with the USDA Forest Service Region 1 put on another fabulous and informative Montana Preservation Road Show, June 13-16, 2018 at Cedar Creek Lodge in Columbia Falls and around the Flathead/Glacier region. Over 80 participants were immersed in the history, heritage, and culture of the region learning about everything from fire lookout towers, ice patch archaeology, regional writers, and backcountry heritage, to local development history, agriculture and homesteading, tribal heritage and culture, midcentury industrial architecture, forest service and recreation history on the north and south forks of the Flathead River, railroad architecture from Kalispell to Glacier National Park, and much more. All along the way, veteran preservationists, local historians, tribal experts, archaeologists, teachers and professors all joined in to provide a well-rounded portrait of the historic places that define the Flathead area and her people.
We have so many people to thank for their contributions to making the Road Show possible, but first and foremost we thank the USDA Forest Service's Heritage Stewardship Enhancement program, the National Endowment for the Humanities, Montana State Parks, and A & E Architects for their generous support. Many other businesses, scholars, historians, writers, and preservationists gave support or provided invaluable information and tour assistance along the way. As you browse our galleries, you'll see how the Road Show brings together a whole alliance of people, organizations, agencies, and businesses, all working to save and protect historic places. Maybe you missed the 2018 Road Show, but you can still check it out online. Just browse the gallery below.
Thanks again to our many partners and sponsors!!