HONORING OUR UNSUNG HEROES
Six Preservationists Receive MPA Excellence Awards in Red Lodge
On June 3 in Red Lodge, MPA honored six outstanding preservationists, all of whom have worked with little recognition to promote and preserve Montana's treasured historic resources. Each year we applaud the tireless efforts of a new group of preservationists in an effort to inspire a new group of people to preserve and protect Montana's historic places, traditional landscapes, and cultural heritage. This year's honorees are . . .
SENIA HART
Lynda Moss of Billings started off the luncheon ceremony with a memorial tribute to Senia Hart four outstanding lifetime achievement. Senia was one of Billings and the Beartooth region's champions of preservation from the 1960s through to the 2000s. Senia worked on many projects to enhance downtown Billings, including the Yellowstone Art Museum, the Western Heritage Center and the Alberta Bair Theater. In 1968, Senia founded Levels 3 and 4, a group of shops, artists' studios and offices in the Stapleton Building. When Senia moved to Red Lodge in 1992, she continued to support historic preservation in her hometown and served on the board of the Carbon County Historical Society and Museum. Due to her efforts, her beloved Camp Senia, a former dude ranch owned by her family, was added to the National Register of Historic Places.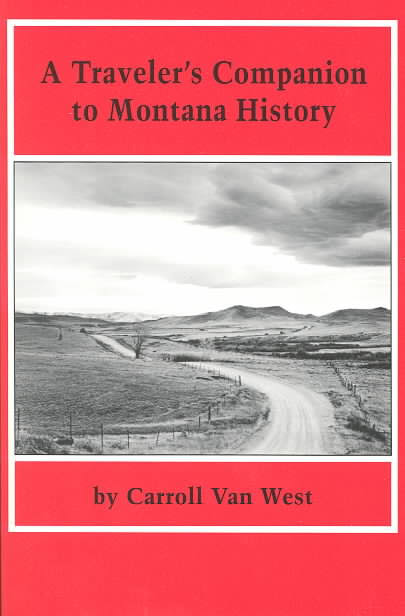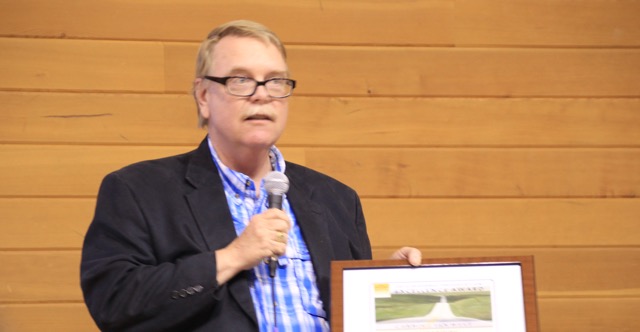 DR CARROLL VAN WEST
Although many colleagues have recognized our friend Dr. Carroll Van West for his tireless efforts to preserve history in Tennessee, people are less aware of his many contributions to historic preservation in Montana. Largest among those achievements is Van's ongoing effort to document the history and preservation of Montana's most significant landmarks. It began in the early 1980s when Van was recruited to write Montana's first state preservation plan, a document that identified important heritage properties across the length and breadth of Montana. That work inspired his Traveler's Guide to Montana, and his deep and scholarly study of the Yellowstone Valley, Capitalism on the Frontier.
Van and his wife Mary Hoffschwelle left Montana all too soon, returning to Tennessee where he founded and still directs the Middle Tennessee State Center for Historic Preservation Studies, one of the nation's top graduate programs in the field. The Center has pioneered innovative programs such as the Tennessee Civil War National Heritage Area, the Tennessee Century Farms program, and is in the vanguard of the new American Democracy Project. He currently serves as the Tennessee State Historian.
And in his SPARE TIME! three decades on, Van has not left Montana behind. He has returned over the years to keynote important tours and lectures, including MPA's work with the Governor's Council on Historic and Cultural Affairs in 2005-07, our rolling Warrior Trail tour of Southeastern MT and is a past board member of the Lewis & Clark Trail Heritage Foundation. In recent years he has also sent a series of talented MTSU preservation graduate student interns to work here in Montana with MPA, (two of them are with us today) and generously supported their studies "abroad" in the West.
Since 2012, he has been retracing his steps of the 1980s and our state's history, to produce his thoughtful online journal: Montana Historic Landscapes. An advocate for preservation, who cherishes rural places, good music, longtime friendship and the finest watering holes, we thank Dr. West for the many contributions he has made to historic preservation in his adopted state of Montana.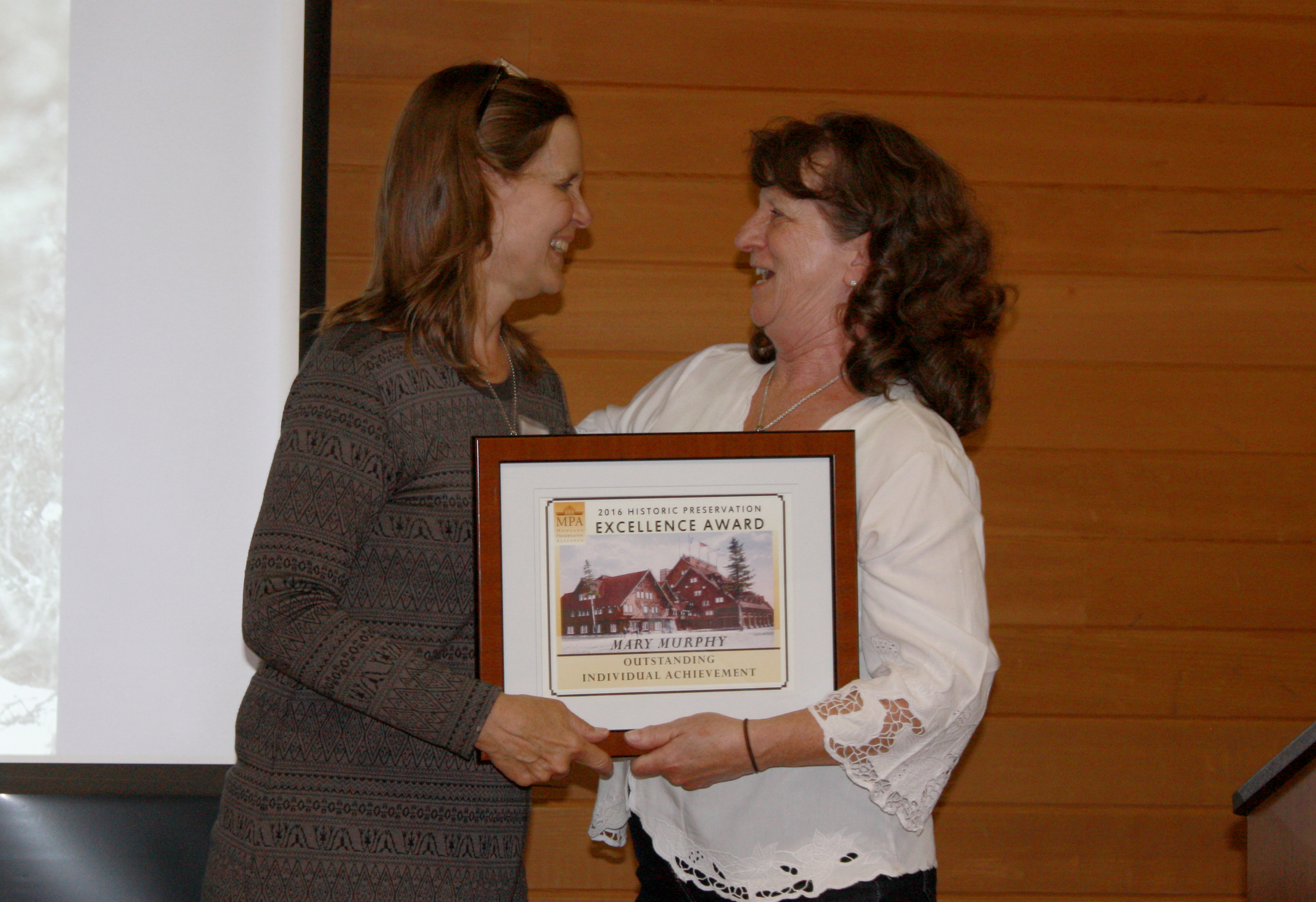 MARY MURPHY
Mary Murphy served as the Branch Chief of Concessions Facility Management in the Concessions Division in Yellowstone National Park for 24 years. In this position, she oversaw the facility management and construction program for assets leased to concessioners in the park, which included over 400 historic buildings. During Mary's tenure, over $300 million of construction and improvements were completed on concession assigned assets in the park, much of it on historic structures.
During her tenure, Mary set the bar high, expecting concessioners who benefitted from doing business in the park to become the stewards of our heritage. It was a revolutionary idea, and over time, it worked. Mary was tough, visionary and consistent, holding contractors to the Secretary's Standards for preservation of historic buildings and stipulating in contracts with Yellowstone concessioners that they train their crews in preservation practices and that they invest back into the buildings that they leased, to ensure that the buildings were properly maintained over time
Among these were the complete restoration of the iconic Old Faithful Inn, the most beloved rustic park building in America, and the Lake Yellowstone Hotel, which just celebrated its completed makeover two weeks ago.
And as a testament to her effectiveness, what happened at Yellowstone did not stay at Yellowstone. The model of engagement between Yellowstone and the concessioners has spread to other parks. From Yellowstone to Grand Canyon to Glacier and beyond, we are now in a new era, where concessioners and the parks become partners in the effort to maintain our nation's heritage and share it – with Americans, with international visitors, and with generations to come.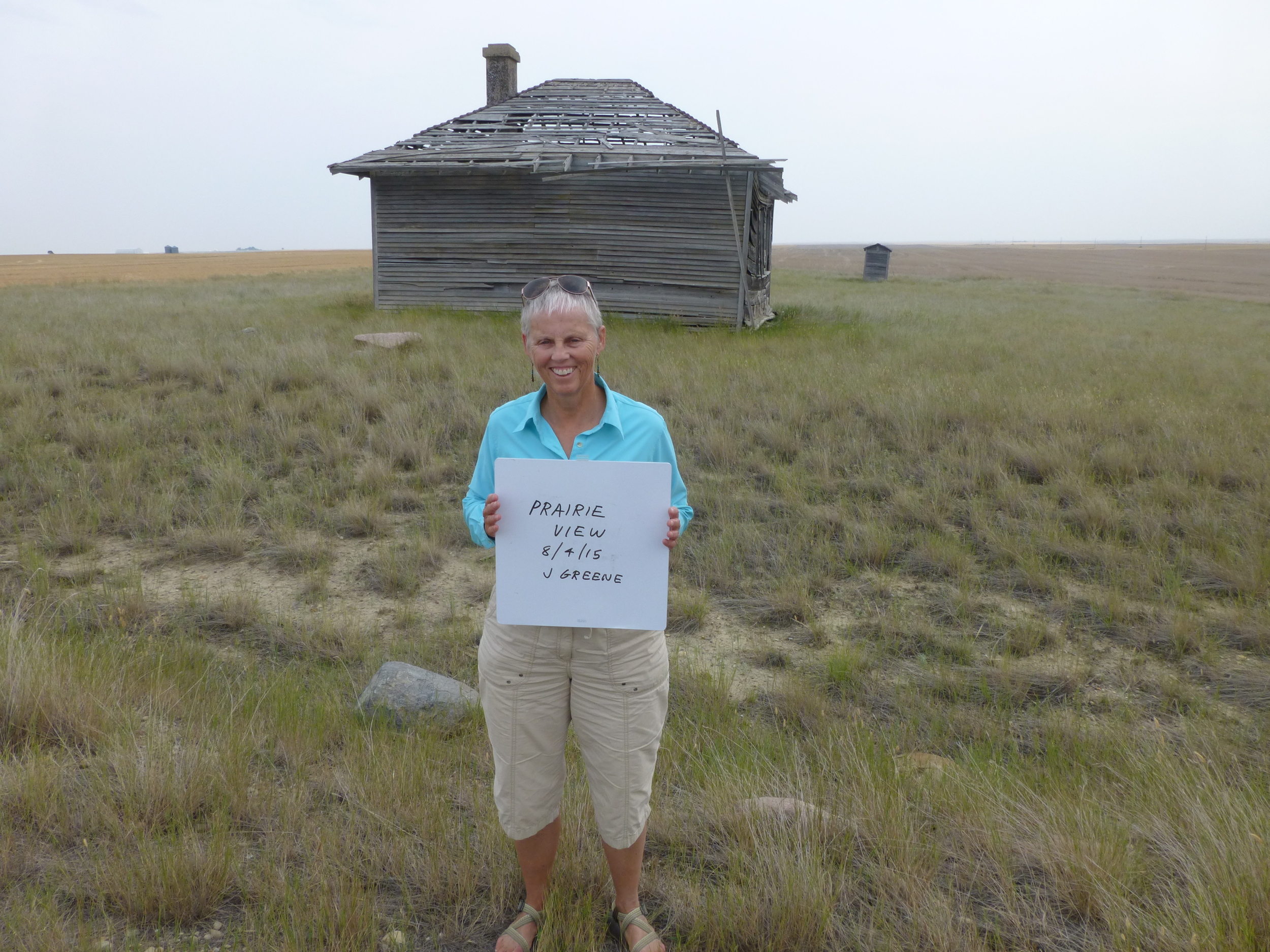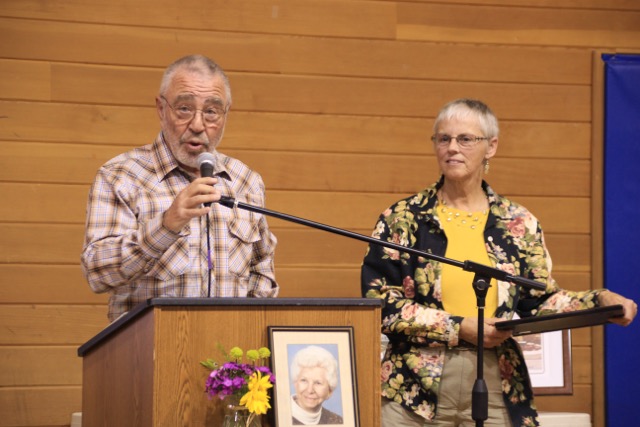 JIM GREENE & MARTHA VOGT
Jim Greene and Martha Vogt have spent countless hours as volunteers at MPA, helping to document and preserve Montana's historic rural buildings. As avid naturalists, outdoors people, and history buffs, Jim and Martha have found their calling scouring the countryside to find Montana's historic schoolhouses and barns.
You can't imagine our luck at MPA to have stumbled into Jim& Martha. Jim spent all of his career teaching Missoula's youngest elementary kids, and Martha spent her career as an accountant. They are a perfect combination of right brain and left brain, curiosity and practicality, emotion and reason.
Without their hard work and passion for Montana's historic rural buildings, MPA would not be where we are today with our Barn Book and our Big Sky Schoolhouse Survey. In 2009 and 2010, Jim and Martha helped find and research historic barns in Central Montana for our book, Hand Raised: The Barns of Montana. Jim contacted owners, and interviewed past owners and compiled historical information for each one. He donated all of his time and all of his mileage for that project, and greatly contributed to our body of knowledge on Central Montana barns. His work in Central MT, helped the authors complete the Central MT chapter much sooner than they had anticipated.
In 2015, Jim and Martha jump started our Big Sky Schoolhouse survey and fell in love with the quest to find these forgotten icons of education. Over the course of one summer, they located and documented schoolhouses in Choteau County, then moved onto Blaine County with gusto, and even continued work in Cascade County long after the first snow fell. They always go the extra mile (literally) to sniff out a lead and find a school that disappeared or moved. They've made friends with everyone in each county, from the Superintendent and librarian, to local ranchers, mechanics, and school teachers. They used their own vehicle, sometimes camping overnight in their camper, to drive more than 1,500 miles in one summer. In the process they've traced the whereabouts of over 300 schools!
And, they're not done yet. From their base as camp ground hosts at Coal Banks Landing on the Missouri, they'll finish Cascade co. soon and go on to Liberty Co. And, if that wasn't enough, Jim and Martha also have graciously allowed our summer interns at MPA to stay free of charge in their lovely Helena home while they are out of town volunteering. Their home is close to the MPA office and has allowed MPA to spend tight budget funds on what really matters – preservation.
This recognition of Jim and Martha is long overdue and much deserved. Most organizations would give an arm and a leg for volunteers like Jim & Martha, and it's time we let the world know of their outstanding contributions.
WALT MORRIS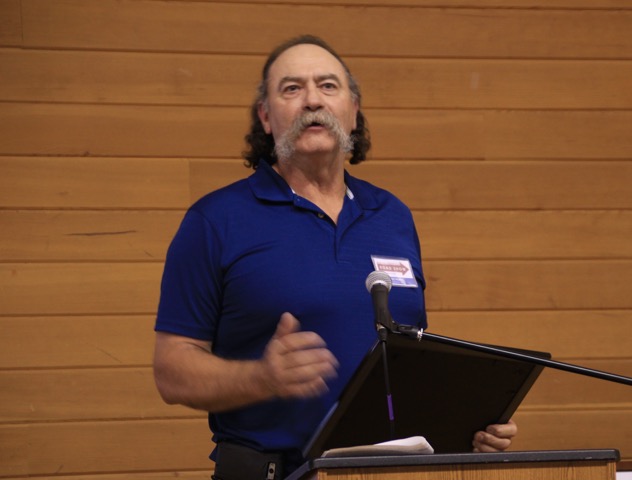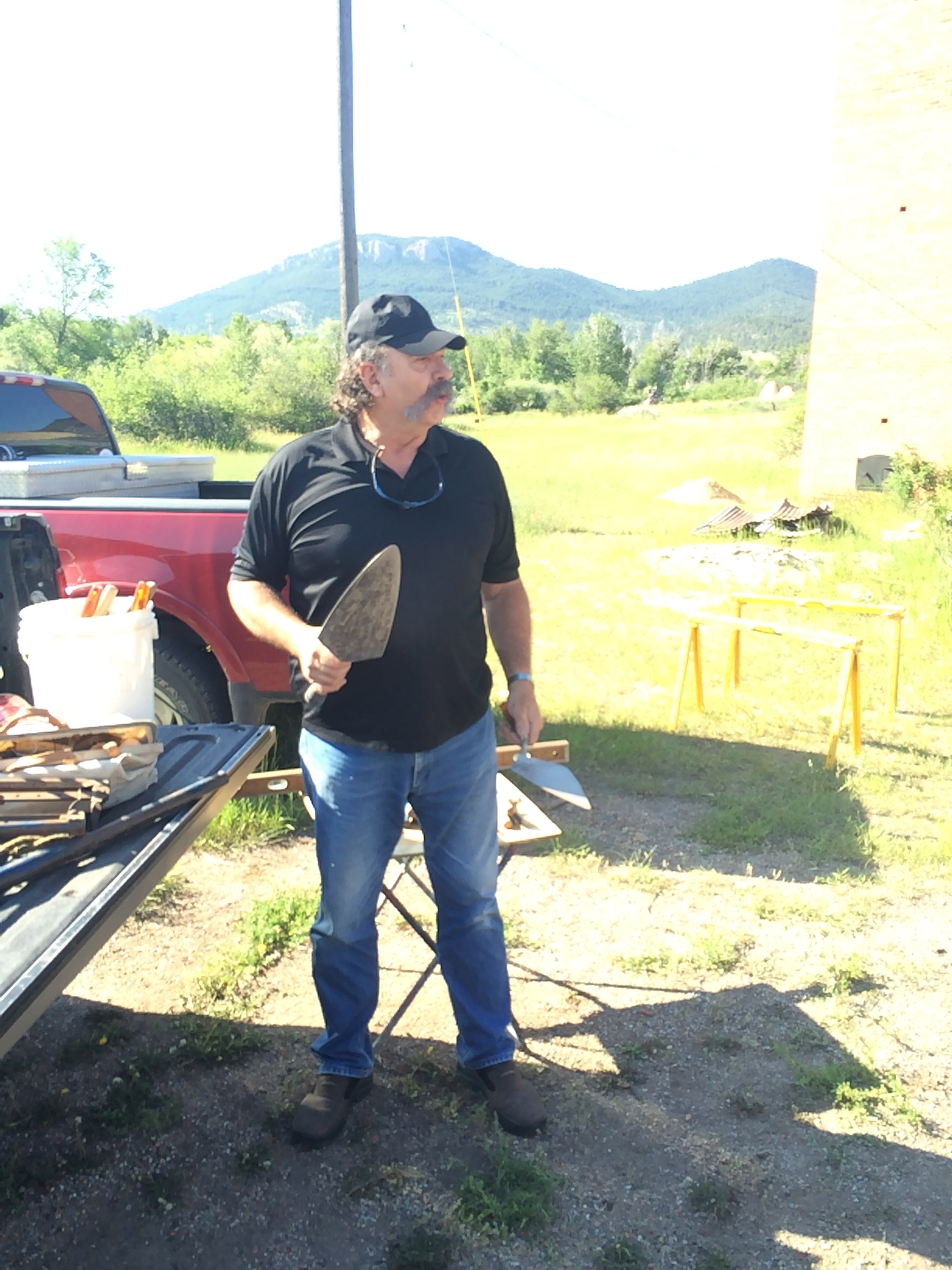 Raised in Montana, Walt Morris is a mason who learned his trade well, and over the years worked to restore scores of historic buildings including the stately Moss Mansion in Billings. In later years, he took his skills on the road as part of the Park Service's National Historic Preservation Training Center.
Through the center, Walt worked on important American heritage properties from the ancient Bandelier National Monument to the walls of the White House, bringing his craft to ensure that these iconic buildings last for generations.
In recent years, Walt made the decision to work closer to home and he has become indispensable to MPA's ongoing stabilization work on outstanding masonry structures at the Western Clay Manufacturing site, Reeder's Alley in Helena, and the Placer School in Winston. He's a natural teacher and while helping to stabilize these landmark buildings, along the way he's shared his masonry expertise with a host of students and trainees, encouraging a new generation of preservationists.
Walt's many hours spent training employees to conserve historic masonry buildings in our State and National Parks is outstanding and inspiring to say the least. Recognition of Walt's dedication to historic preservation in Montana and beyond is long overdue.