THANK YOU Intrepid Interns!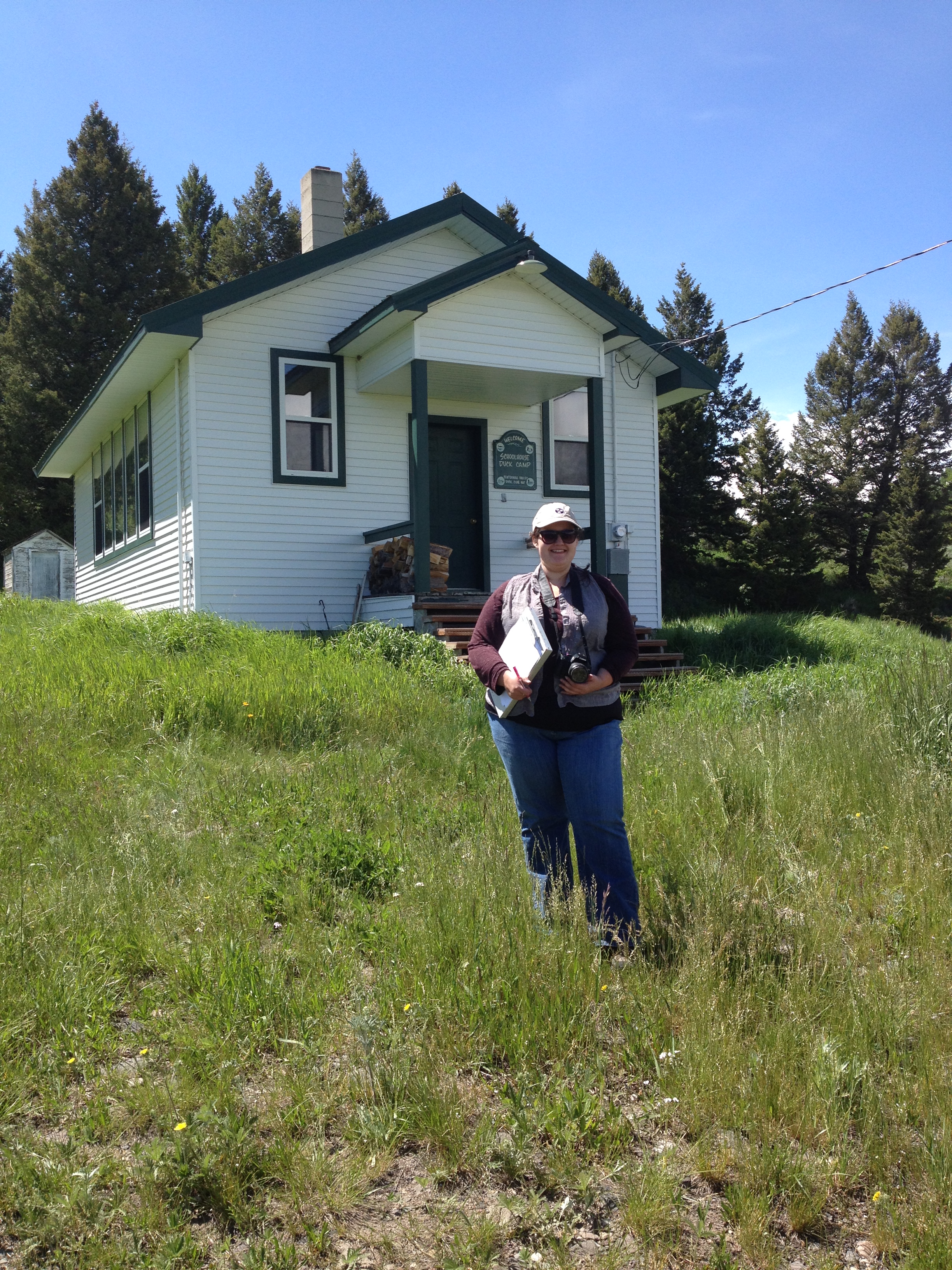 YOU SAVED OUR BACON!
We send our deepest gratitude and a huge shout out to Veronica Sales, Casey Weis, Jean Jang, and Sean Kiely, our 2015 summer interns! We know they are hard at work finishing school, but we at MPA hope they will forever carry a little bit of Montana with them. They shoveled and troweled, cleaned, cut, welded, took pictures, researched, wrote, went to meetings, and drove many miles to help preserve some significant historic buildings.
Veronica Sales came to MPA from Middle Tennessee State University where she is working on her Master's Degree in Public History and Historic Preservation. After a quick training, MPA sent Veronica down south to inventory and document historic one- and two-room schoolhouses in Beaverhead County. She drove and drove, measured, photographed, and talked and talked to locals to find the whereabouts of almost all of the county's rural schoolhouses. She started with a list of 78 schools and found that only 19 are still standing. Six rural schools are still operating and the others have been repurposed or are sadly vacant. MPA will use this information to prepare Historic Property site forms for the State Historic Preservation Office and will also undertake outreach in the community to encourage preservation of the remaining schools.
Casey Weis and Jean Jang, graduate students in the Historic Preservation Program at the University of Pennsylvania's School of Design and Sean Kiely, Bentley College economics major spent the summer working at the Archie Bray Foundation for the Ceramic Arts outside Helena, where MPA is continuing work to stabilize kilns in the historic brickyard for public interpretation and visitation. Casey, Jean, and Sean started by making their own mortar boxes and set about learning to repoint the failing masonry on the brick kilns. This intrepid crew withstood cramped conditions, super hot summer weather, but their work alongside staffers Matt Morgan and Adonis Zamora, made a huge difference in the stability of the kiln walls. Sean Kiely couldn't get enough masonry repair and stayed on through August to help out with repairing masonry in Reeder's Alley and at the Placer School near Winston.